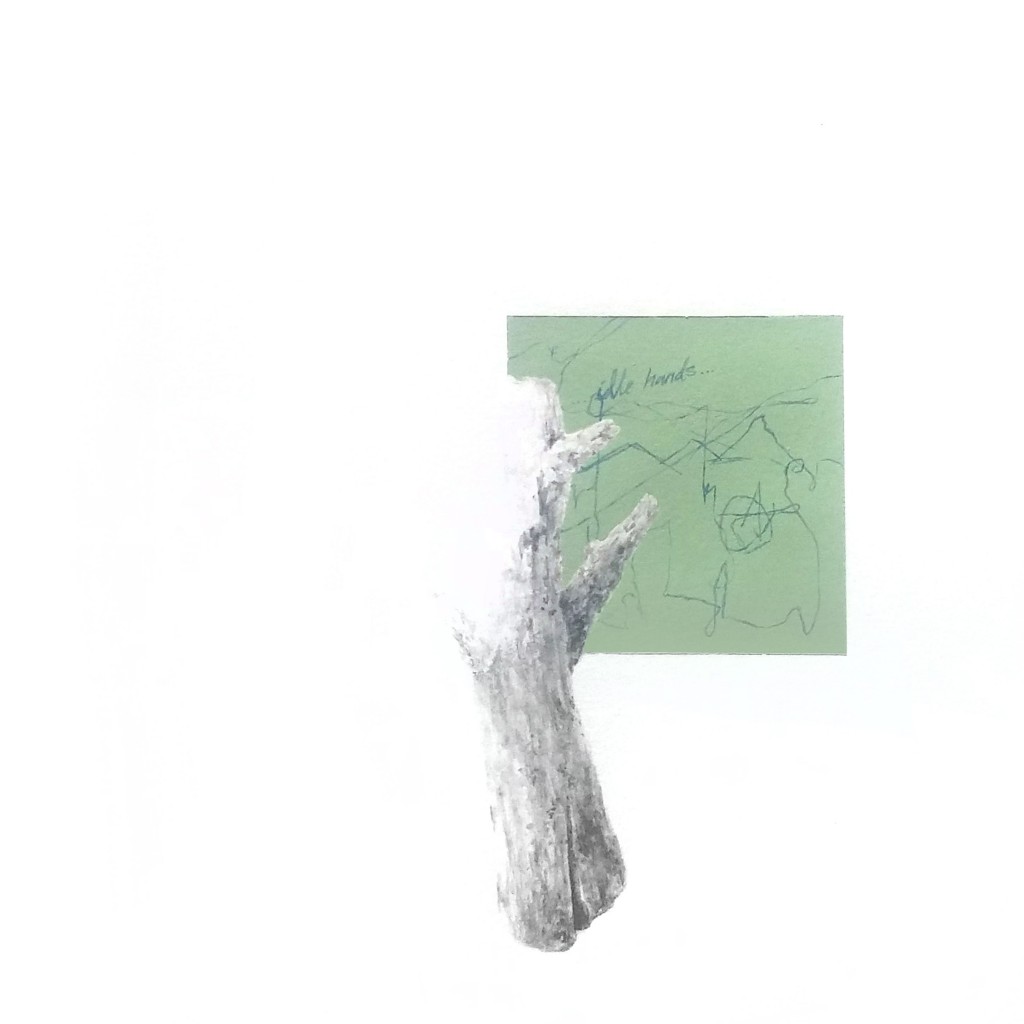 Birds in flight form a victory sign.
House-tops upside down are heavy
Triangles. Will you hang from them?
Lay out along the eaves, down-facing.
Take a partner. Pick a corner.
Form a wall together.
Technically, it takes four all told. I'd come
Along if asked. I'd pack a picnic flask.
Our outdoor couch wore a beautiful skein
Until the heat. Now no one sits.
No one at all has feet. It is pretty
Embarrassing for all involved.
Tough times for talking, these,
But I can make the jokes last awhile.
Oh, me: the humorous corner!
Dirty looks from the sad one: the lonely,
Pretty corner. I'm set to be the envy
Of the other two. Let me tell you,
Birds in flight form a heavy sign.
House-tops upside down
Are falling triangles.
*
George Ducker lives in little cottage by the freeway. His work has appeared in The Awl, The Believer, Bookforum and The Rumpus. Follow his occasional posts on Instagram @georgeno4 if you're so inclined.
Art by David Delgado, "The Days Of Daisies Are Long Gone"
Thursday, August 18 2016