Get LIT, Get DUM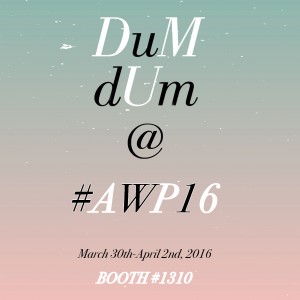 Get DUM with us at #AWP16 at the Los Angeles Convention Center in DTLA.
There will be SOLD OUT back issues of the zine for sale at Booth #1310 alongside your chief Dummy's collab zines with Yumi Sakugawa, "MIND SONGS" and "BODY SONGS."
We'll be slinging zines all week long and partying hard Thursday night at the Prufrock Party with our resident band TÜLIPS.
See you there.