Your favorite DUMMIES are continuing our Issue No. 4 tour at Stories Books & Café!

Featuring readings by: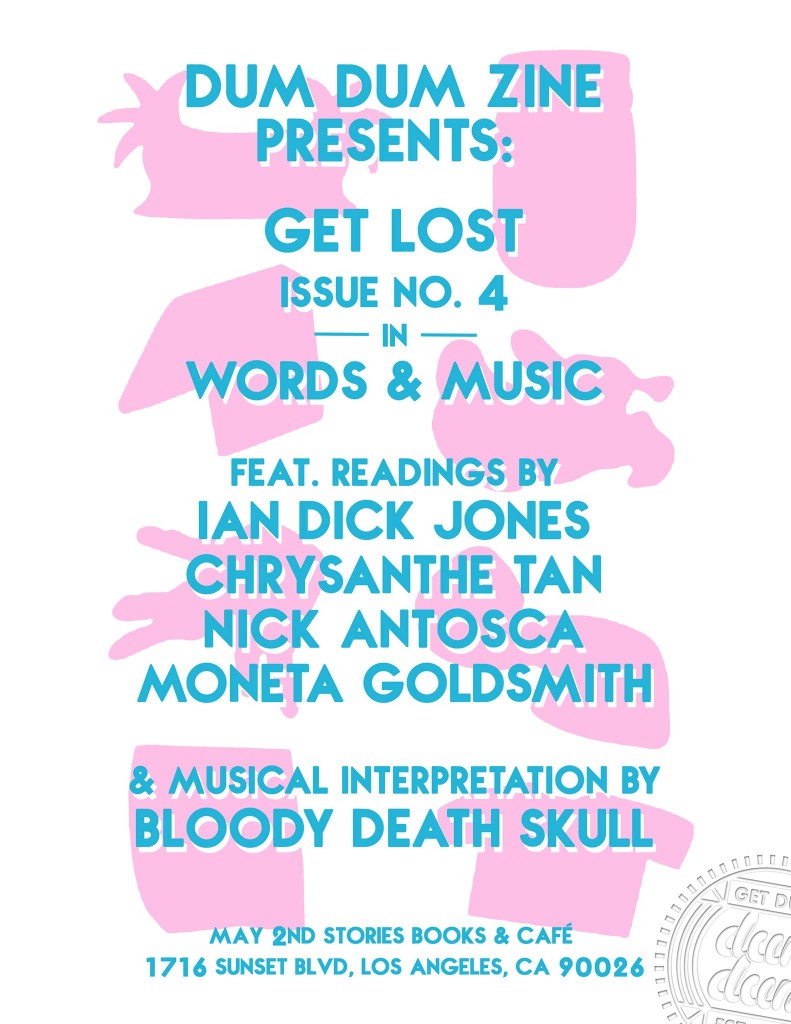 Ian Dick Jones (VICE)
Chrysanthe Tan (Black Clock)
Nick Antosca ("The Girlfriend Game," NBC's "Believe")
Moneta Goldsmith (When in Drought)
& musical renditions of Issue No. 4 pieces by Bloody Death Skull
The Rumpus thinks you should come too.