In a city so inundated with sights and sounds, where there is no shortage of things to do and people to meet, I want to know–where in Los Angeles does literature go?
Take Me With You is a new DUM DUM series that pairs a book or a zine with a sensory experience. In our case, it's a hand-selected, special setting in L.A. and a beverage to boot. From bars in Koreatown to cafes in East L.A., parks in the Valley to the alleys behind Venice Boardwalk, we seek out corners in our city for literary gems to read.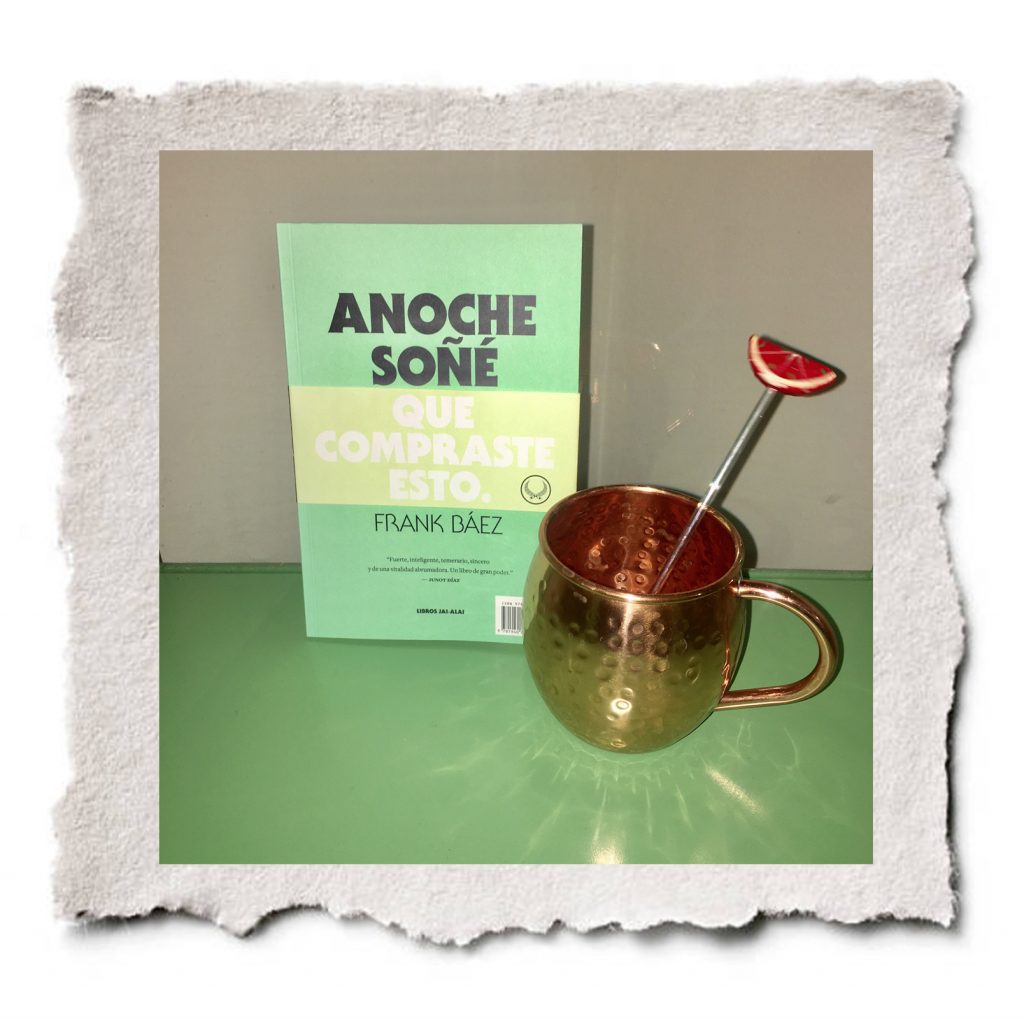 Some words and places just seem to fit together–you may find that the act of reading a book in a public place on a certain day of the week can enhance your perception of the literary world unfolding in front of you. For our first DUM segment of Take Me With You, I recommend reading Last Night I Dreamt I Was A DJ / Anoche soñé que era un DJ by Frank Baez.
Time: A Saturday afternoon.
Location: Mercado La Paloma
Beverage pairing: fresh squeezed juice
Grab fresh-squeezed juice, find a comfy seat, crack open the book and bask in this sweet pairing. Try to listen to the people as they walk by. What do they say? How do they sound? What are the smells you smell? Much like hanging out at the Mercado, Baez's poetry will have you straddling two worlds; you're reading words in English but you're tasting them in Spanish or vice versa. The dual paperback edition contains the original text written and Spanish and its corresponding English translation by P. Scott Cunningham and Hoyt Rogers so you can literally flip the book over and switch between two languages.
Baez's poems are playfully witty, "My mother says [I should be a] poet / The five poets I know say I'd be better off as a DJ" and they make the perfect companion for a lazy afternoon spent cruising and perusing at Mercado La Paloma.
While you're at it pop in your headphones on the way home and listen to Baez's spoken word composition of his title poem under the pseudonym, " El Hombrecito" here.
Last Night I Dreamt I Was a DJ (2014) is out now on Jai-Alai Books. Check it out here.
*
Got a book or zine you want me to pair with a beautiful place in Los Angeles? Send me your suggestions at submit [at] dumdumzine [dot] com
Thursday, November 30th 2017