Presenting the 5th installment of our spankin' new reading series "VOX & Voices."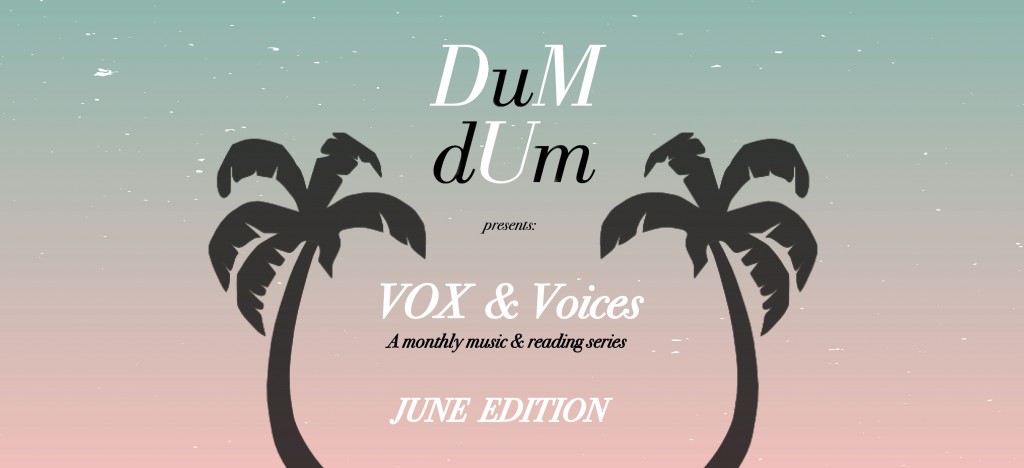 The idea's simple: each month, DUM DUM Zine will give you 3 readers and 1 killer acoustic musical act on the charming patio of Stories Books & Cafe. Join us every 2nd Friday of the month!
/// V O X ///
Special acoustic set by ♥ Emily Gold ♥
/// V O I C E S ///
Readings by:
Joey Revenge
Diana Arterian
Jen Hofer
Get DUM with LITERARY PRIZES by DUM DUM Zine Social Media Editor Yan Dick Jones! Come out, drink fizzy water with us and ask about submissions.
RSVP HERE to Get DUM!