Presenting a spankin' new reading series, "VOX & Voices."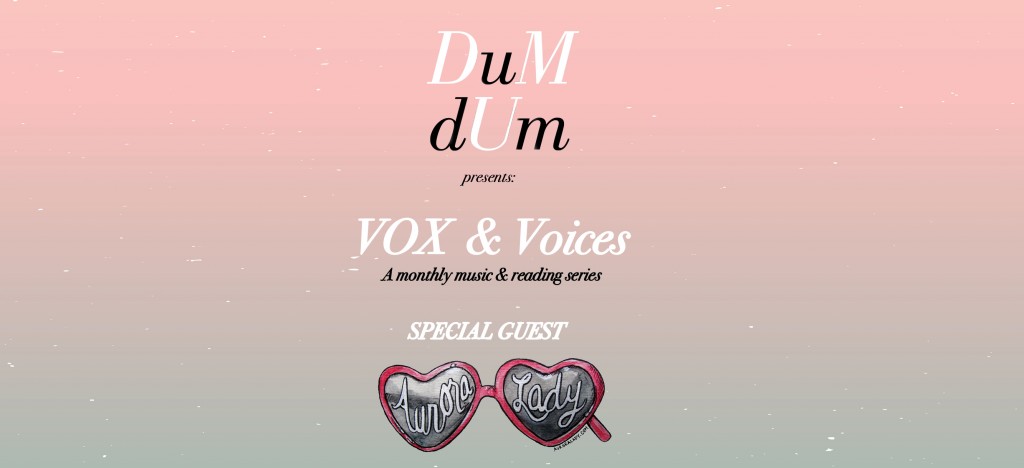 The idea's simple: each month, DUM DUM Zine will collab with an L.A. collective to give you 3 readers and 1 killer acoustic musical act on the charming patio of Stories Books & Cafe. Join us every 2nd Friday of the month!
VOX:
Acoustic set by Taleen Kali
VOICES:
Chris Daley (Issue No. 5)
Vivian Martinez (DUM Veteran)
Special guest collective: Aurora Lady
DUM DUM Zine is also now open for rolling web submissions, so stop on by, introduce yourself and ask us about submitting! We want you to become part of our growing collective of Dummies. SUBMIT HERE.
About our SPECIAL GUEST:
Aurora Lady is a mixed media artist who has been an ardent proponent of the DIY ethic since her teen years. Her original pieces, illustrated wearables, and zines all zing with the spirit of pure love for women and community. See more of her work at http://www.auroralady.com/