Welcome to DUM DUM Zine's spankin new feature, "Zine on the Scene" wherein we cover live events in L.A. and beyond.

For our inaugural feature we snapped photos of Record Clubbers at El Prado and asked them to tell us which #DUMjams they brought and why. Scroll through for their record recs and #GetDUM!
Tucked in the back corner of El Prado in Echo Park, a handful of people congregate around a DJ rig, records tucked under their arms and drinks in hand. It's Tuesday night, and Record Club LA is in full swing. The tunes coming over the system are diverse, but all fit the theme of "Ladies Night" where attendees were encouraged to bring their favorite LP by a female identified artist or group. The crowd is welcoming, with no air of pretense; people just want to talk music with you.
The night has ended up cultivating a sense of community, vitalized by a shared love of finding and sharing music. "I was new to Echo Park when I started coming to Record Club," said Tony, who now works at El Prado, "I mentioned to someone that I was looking for Neil Young's electronic album Trans and they picked it up for me next time they spotted it." It's not unusual for Record Clubbers to have each others' backs when they're out shopping: regular Parker brought her friend a Ventures record that she had nabbed for her. "That's just the vibe here," she smiled.
None of this would be possible without Host, DJ, and generally brilliant human being Emily Twombly. DUM DUM caught up with her and found out how RCLA came into existence.
"Record Club LA was started by the same dudes that started Origami Vinyl. It was just at their house, and they would have their friends over. They picked Tuesday because that was new release day and everyone would bring the new record they got that day and play it for each other. When El Prado opened, the bar was like 'we have a record player' and wanted to do something with Origami so Record Club moved in. That all was happening around 2008, 2009. I've been involved since 2010. It was definitely a boy's club. People were a little wary of a girl getting involved."
That didn't stop her from kicking out the jams, and two years ago, she took over the event. "I was the only one from Origami that was able to do it so it just became my thing. When Origami closed, I still wanted to do it."
Despite her hand in it all, Emily insists that the crowd is what gives the night its mojo. "The regulars that come are awesome and they've totally sustained it. We've gotten a few new people, and I hope to get even more new people coming out." 
*
Read on to hear more from the Record Clubbers!
Elizabeth  – Cat Power "The Greatest"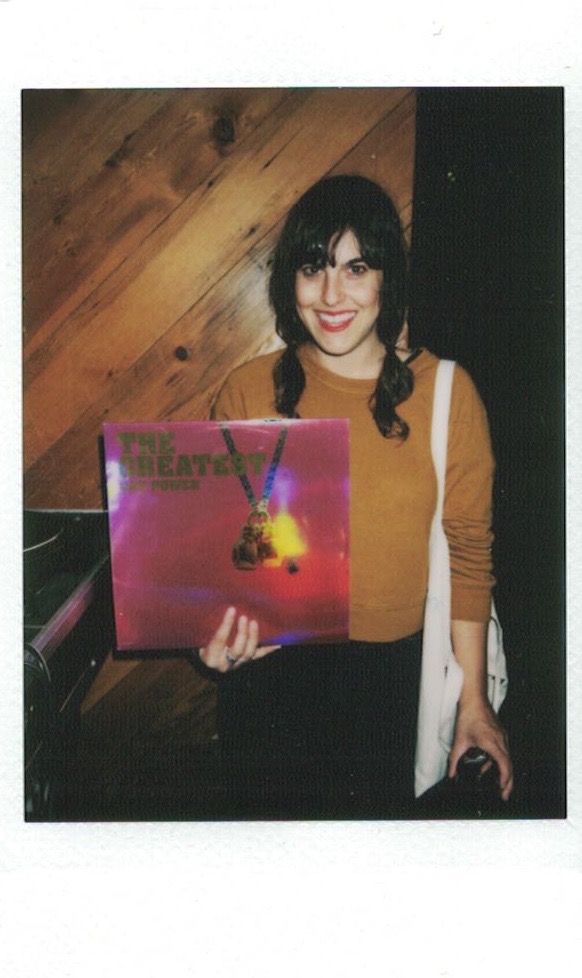 "This record came out in 2006 and there's something about it…it's kindof a snapshot in time for me of that particular year. She had this amazing blues band performing on it. I was actually curious to see how it would sound in El Prado, it's not usually the type of music that's played here during Record Club."
Rachel – Laurie Anderson "Mister Heartbreak"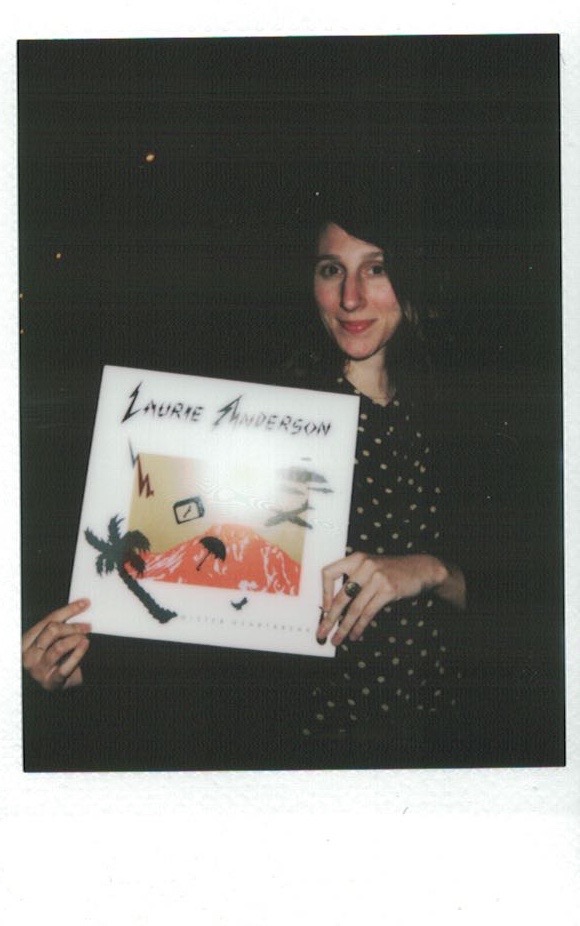 "This record is awesome because she collaborates with all of these incredible people from the 80's that I love. Also a lot of people you can't listen to on your own, like Peter Gabriel is usually so obnoxious but Laurie really pares him down. It's full of surprises but still in her style."
Ester  – Linda Ronstadt "Self- Titled"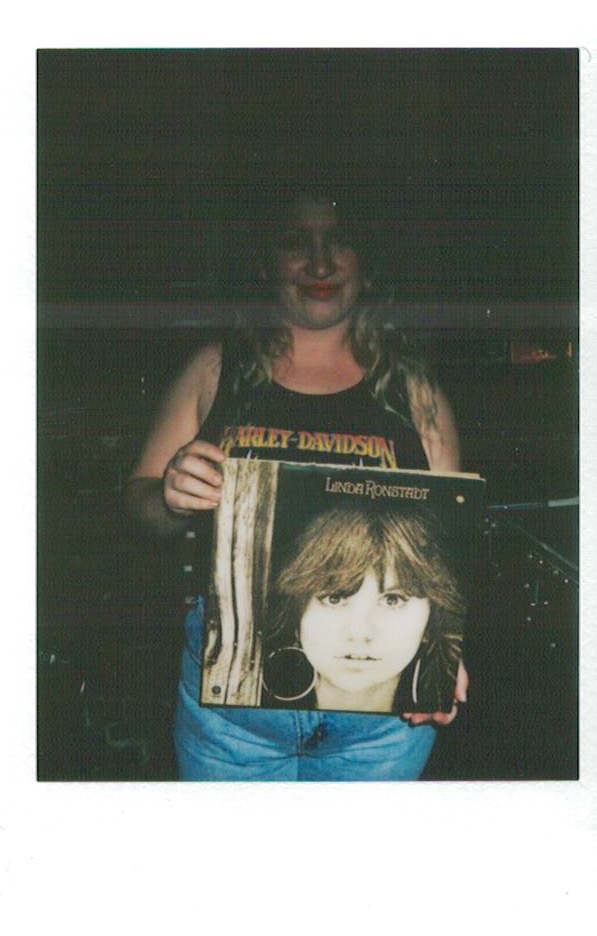 "I like her earring game [on the cover]. I'm a huge country fan, and I just came across her rendition of "Blue Bayou." I thought it was amazing so I wanted to hear more and she does so many good country covers, her voice is super strong."
Kristin – Odetta "Odetta Sings Ballads and Blues"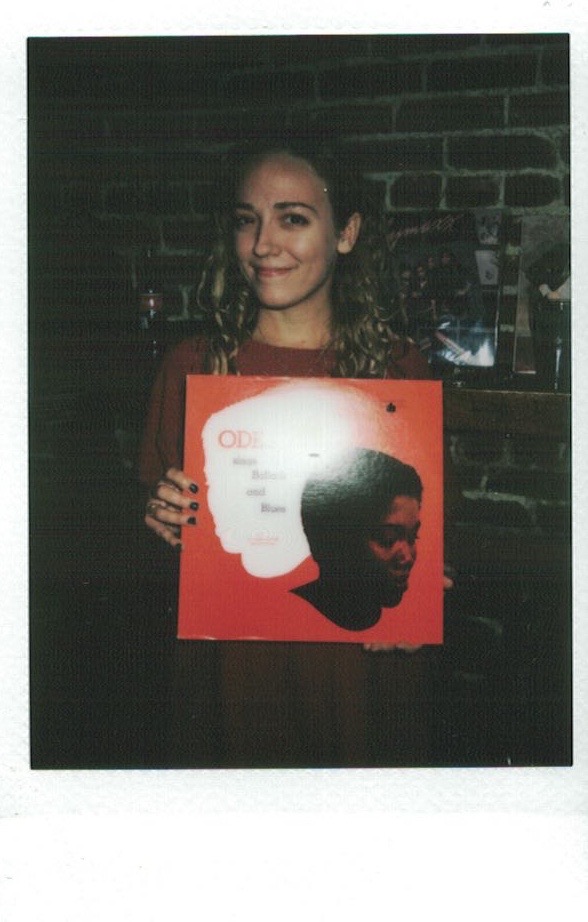 "I really like her soulful, deep voice and her presence as a woman; its not the traditional way that a woman sings and I think it's gorgeous. She also has an album called "Odetta Sings Dylan" and her rendition of "The Times They Are A Changin'" is incredible. Whenever I go looking for records I look for anything by her."
Patricia – PJ Harvey "Stories From The City, Stories From The Sea"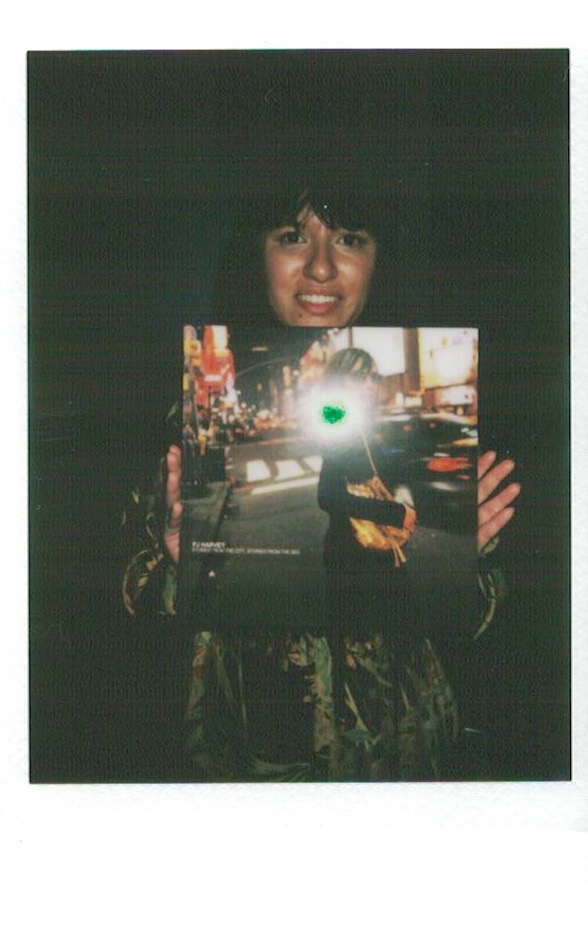 "I really loved "Gilmore Girls" and the song "One Line" is in Season One. Gilmore Girls taught me a lot about music and gave me a way to find new interesting bands. Learning about music was really intimidating as a young girl, and learning about how PJ Harvey makes music helped make me a more confident music listener."
Parker – "C'est Chic: French Girl Singers of the 1960's"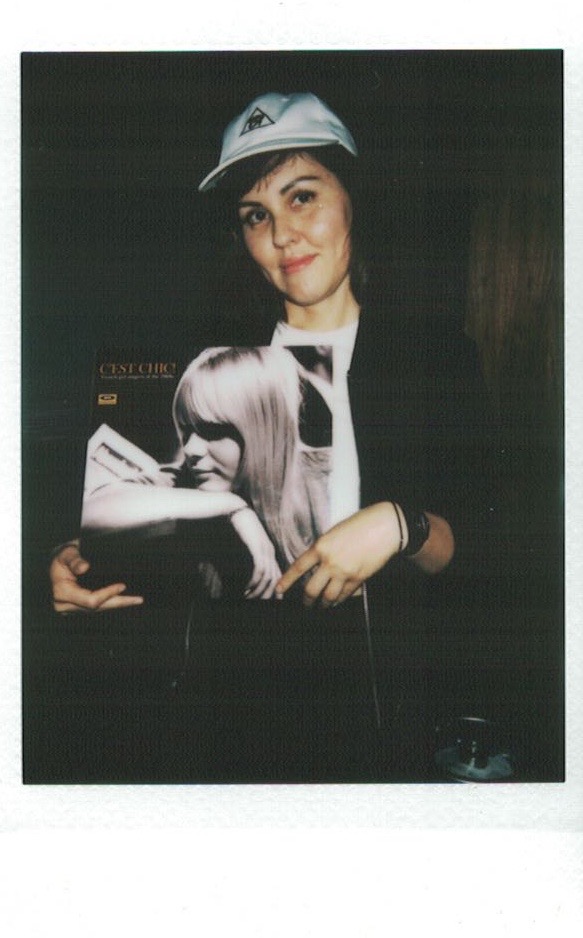 "This is a compilation of French singers like Francoise Hardy and Brigitte Bardot and even Anna Karina, who I didn't know made records. It's a really fun compilation. Plus everything sounds better in French."
Jason – Tiger Trap "Self-Titled"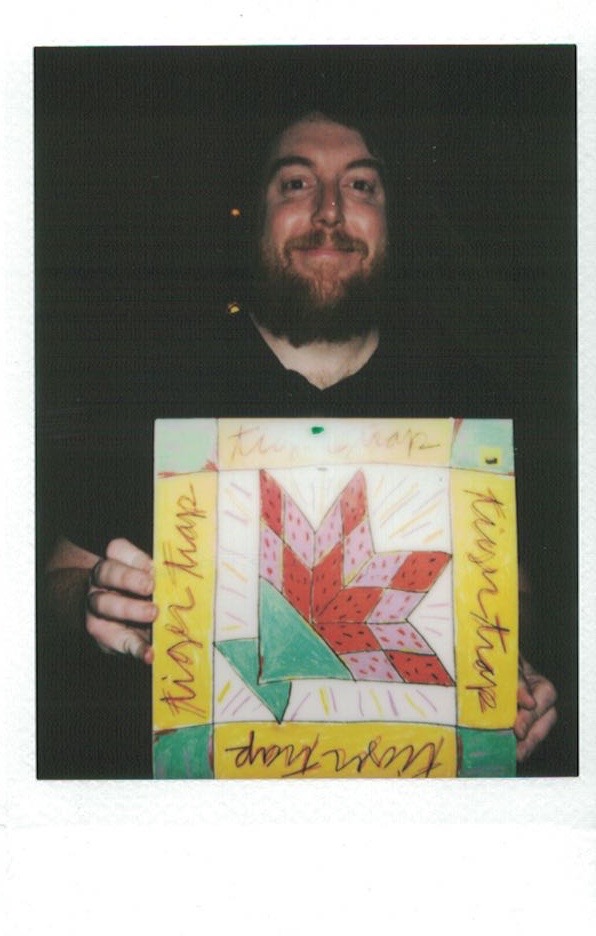 "I wanted to bring something that was all girls to fit the ladies night theme, and it's a nice rocking album. It was between this and The Raincoats."
Matt – Tancred "Out of The Garden"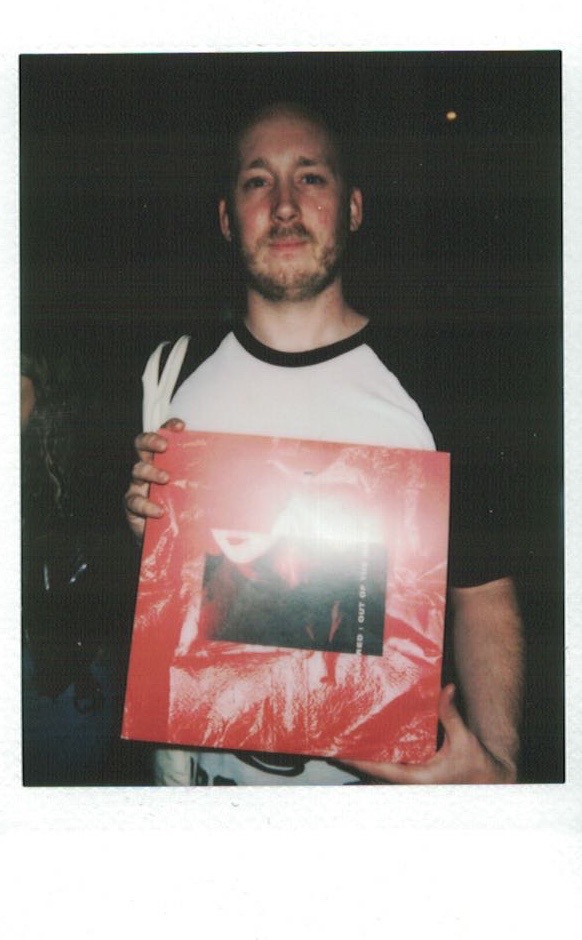 This is one of the best records I've heard this year. It's really hooky and sharp and interesting. I figured it was going to be goth-y from the cover, like I looked at it and thought 'this is going to be some heavy shit.' Then I threw it on one day and I was like holy shit!"
Joaquin – Jun Togawa "Osozaki Girl"
"She's the queen of punk in Japan. This is an electronic record, but people still see her that way. I lived in Japan for a year, and I wanted to represent it in the mix tonight."
Sam – Le Tigre "Feminist Sweepstakes"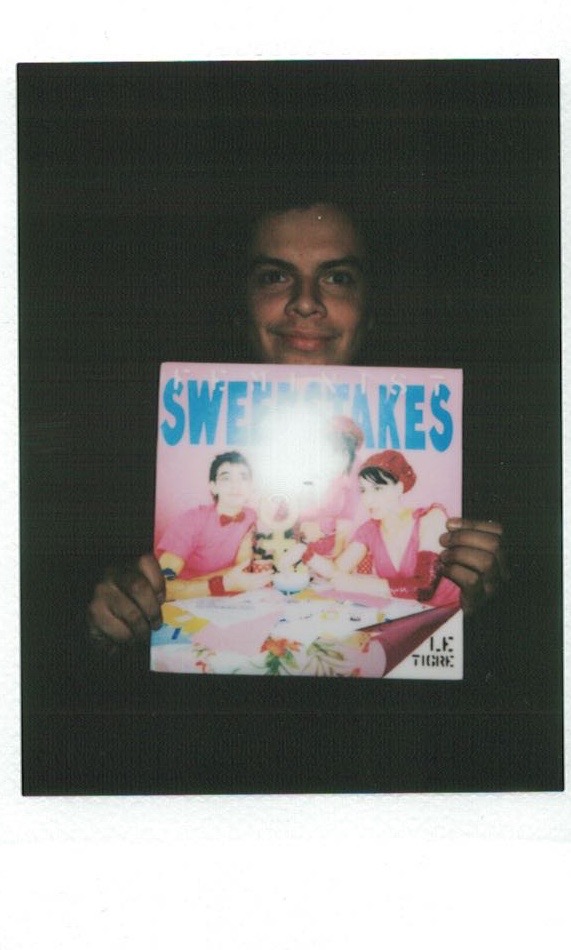 "I hadn't heard it in a long time, and tonight was the perfect opportunity to take another listen."
Simon  – Big Mama Thornton "Stronger Than Dirt"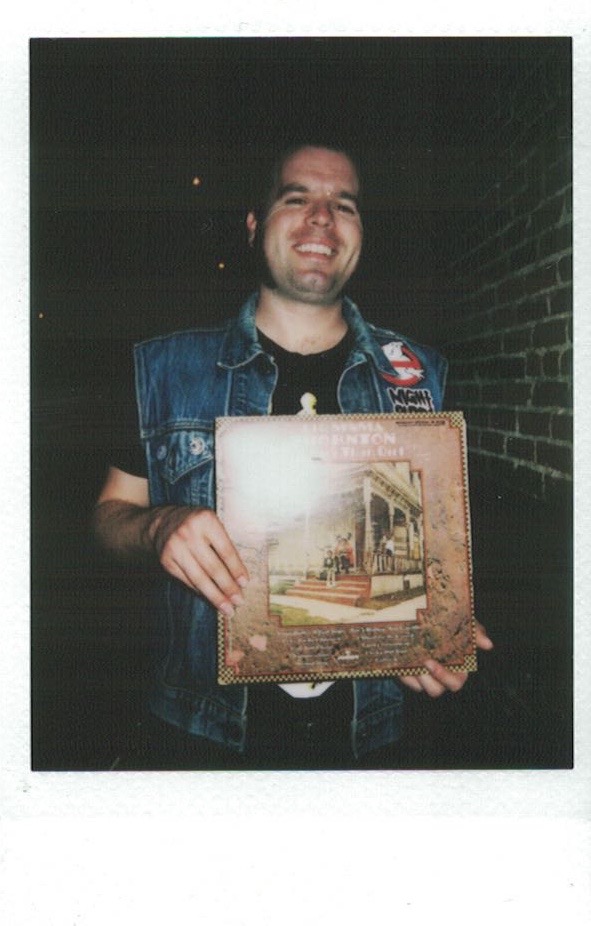 "I just picked this up the other week, and it fits the theme. Big Mama Thornton was quite the lady. Why not bring some good old blues?"
Emily – Whitney Houston "Self-Titled"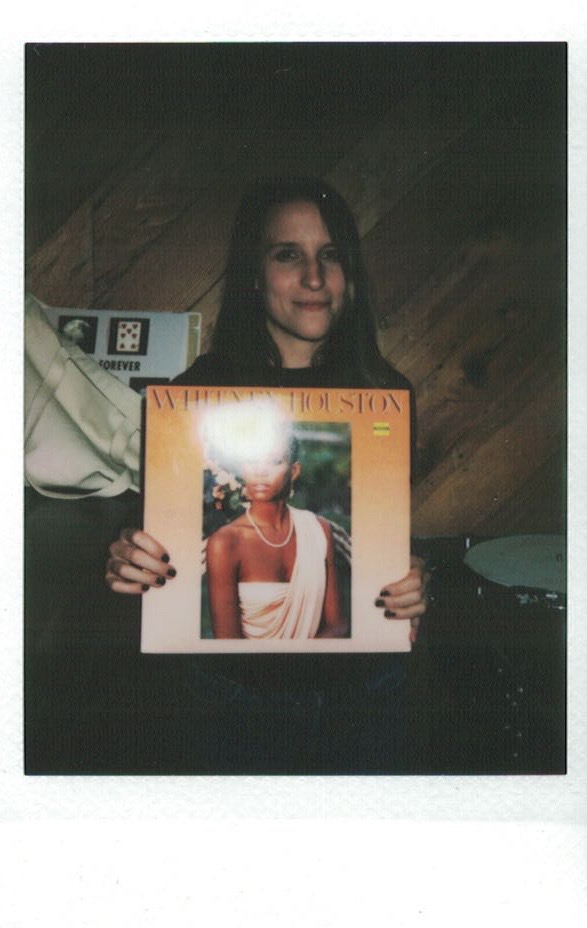 "Whitney is the queen."
*
Thursday, October 13th 2016