Finally available for purchase online after a year of its original release! Issue No. 5, "POST & Present," is a postcard book containing a mixture of text and image, featuring the artwork of Christine Nguyen and exploring the ideas of communication and intimacy with pieces limited to 100 words or less.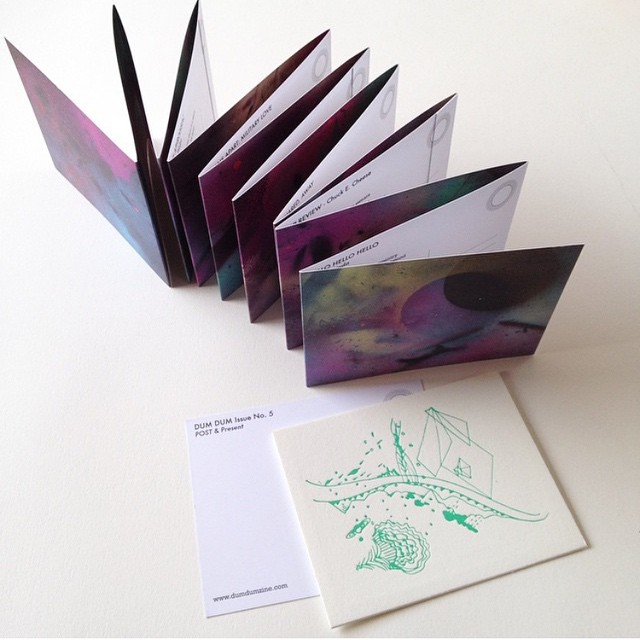 Issue No. 5 features work from Lizi Gilad (The Rumpus), Chris Daley (L.A. Times), Oliver Zarandi (HTMLGiant, Hobart), and many more fabulous Dummies!
Accordion-fold digitally printed cardstock postcards, letterpress editors letter and a standalone blank postcard (for you to send!) tucked neatly into a translucent vellum envelope. (We love that last touch–since the artwork looks like abstract colorful constellations, the issue looks like it's a tiny encapsulated galaxy floating inside the envelope). Tied lovingly with cerulean and royal purple yarn.
Friday, January 8 2016