To call Alice Bag a powerhouse is an understatement. She has been an influential presence in the L.A. punk scene for decades, spanning from fronting The Bags in the '70s to releasing her first solo album in 2016. She is a prolific and fiercely honest writer, with two published books under her belt, and a feminist activist who consistently works to create positive change and foster inclusion. Oh, and to top it all off, she is an incredibly nice person.

In our latest installment of Text Message Interviews, DUM Music Staffer Julia Gibson chats with Alice all about punk songwriting, the importance of DIY spaces and harnessing your own personal power. Read on t0 #GetDuM in advance of a slew of shows she's playing this weekend: Programme in Fullerton this Sunday with Crowbaby and an L.A. show with Priests at The Echoplex on Monday! You can also pick up the Alice Bag LP at your local record store or online.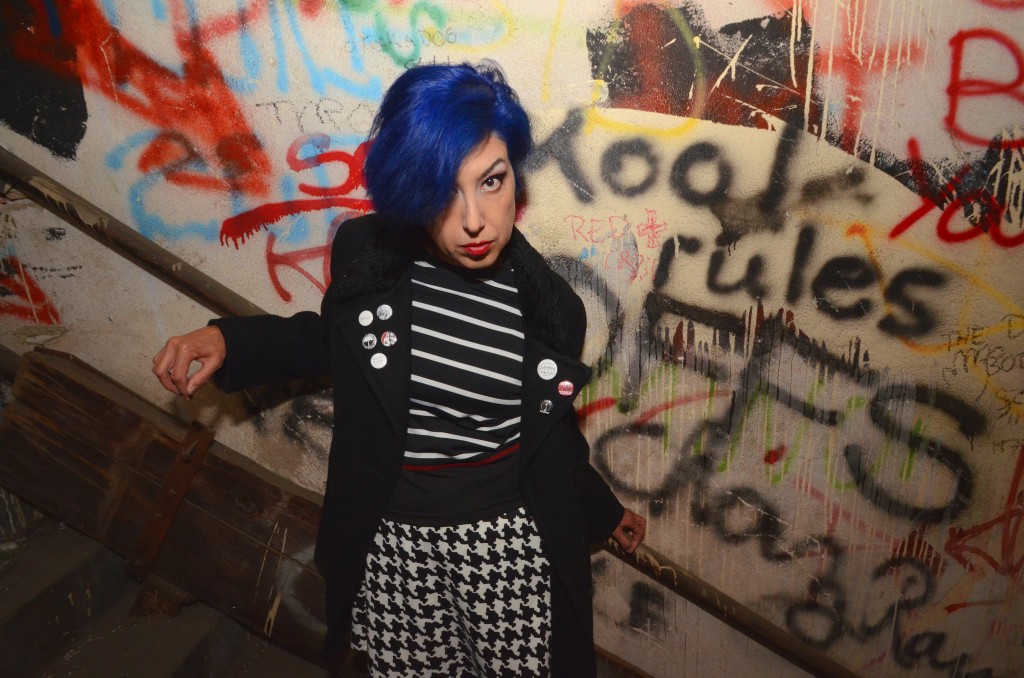 DUM DUM Zine (DDZ): Hey Alice! It's Julia from DUM DUM Zine. I'm so excited to interview you! To kick it off, can you send me 3 images that are inspiring you right now?
Alice Bag (AB): Hey Julia, here are my images: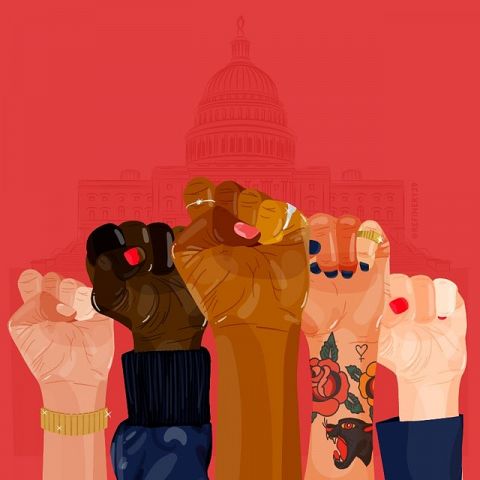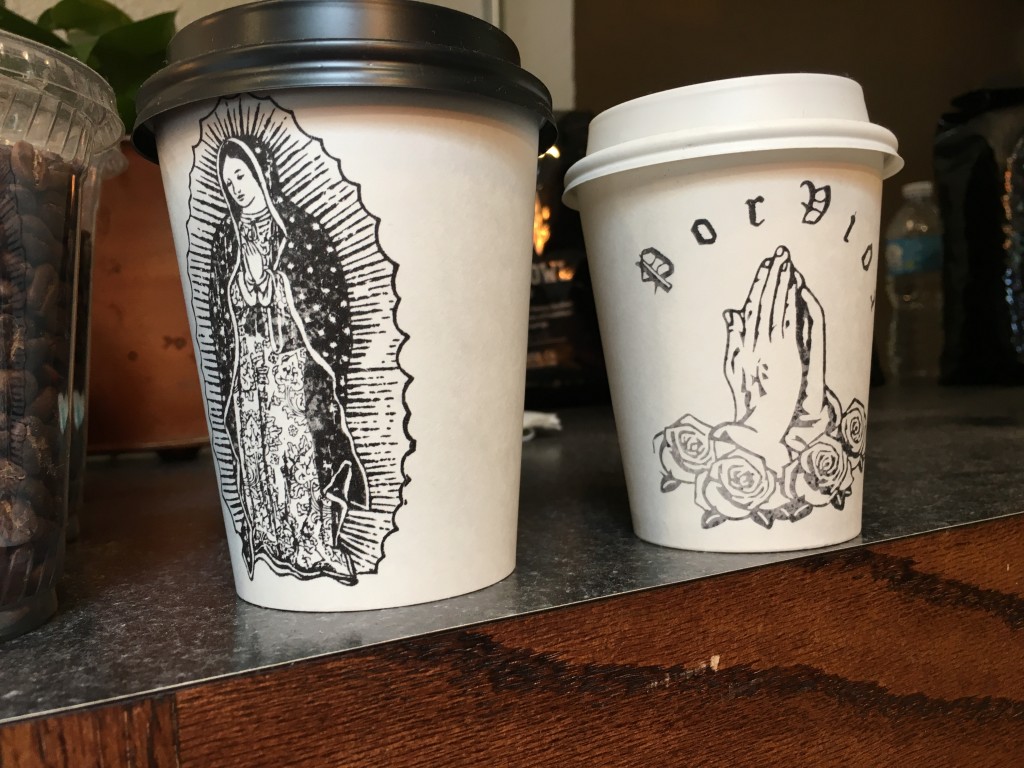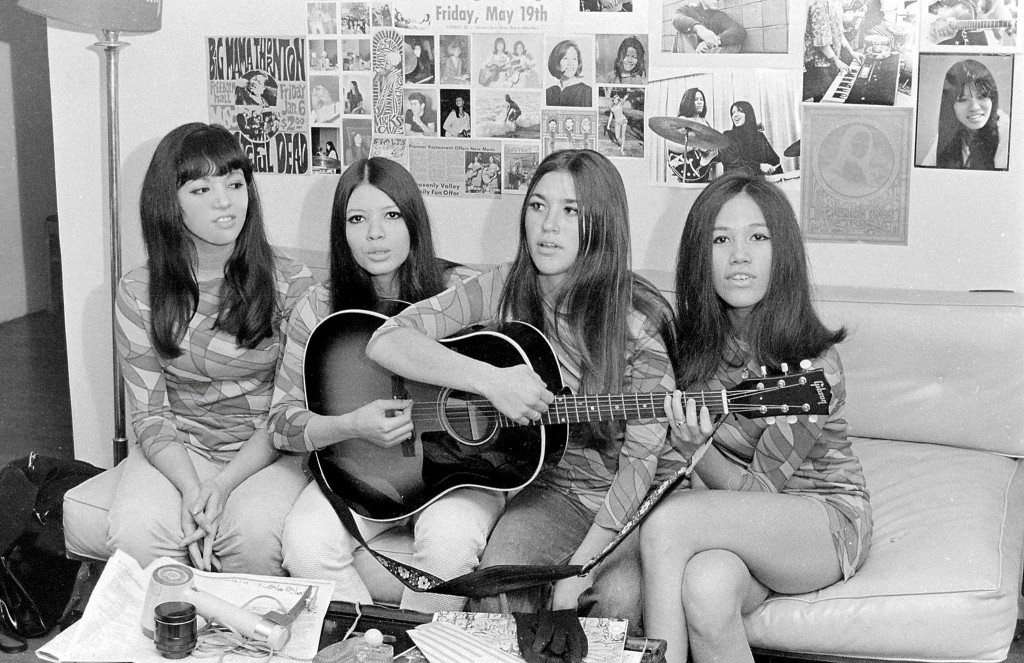 DDZ: These are great, Alice! Is that a particular band in that last one?
AB: The band is The Svelts. They were around in the sixties. Created by June and Jean Millington who would later go on to form Fanny.
I met June about a year and a half ago and this past summer she invited out to watch the reunited Svelts practice some new songs.
June is a hero to me not only because she's a pioneer but also because she's so open and friendly and she's fully committed to helping other girls and women express themselves through rock.
DDZ: I think all of those things could be said about you as well. The fact that you have remained involved in the punk scene in a major way is inspirational to a lot of people.
What are your thoughts about today's DIY music scene in L.A., including spaces where that music is shared, heard, and performed? How has it evolved since you first got involved?
AB: Thank you, I truly appreciate your kind words but June did it long before me.
I love playing DIY spaces! For one thing they're usually all ages, and very welcoming. A thriving DIY scene relies on community building, that's why I sent you the image of the coffee cups. Those cups are from an event I did a couple nights ago hosted by Por Vida, a gallery, cafe, and community space in San Diego's Barrio Logan.
It was energizing to see so many people come out, especially since it was pouring rain. The organizers set up a tent outside and rented chairs for the reading, it felt like an old time revival meeting. There heavy rain pounding on the tent and water coming in under the tent but nobody was deterred. There was a strong sense of community in the air. People stuck around after my reading to talk to me and to each other about gentrification concerns in and around Barrio Logan as well as national politics. It was a very productive event and I felt fortunate to be embraced by a group of young people who are successfully harnessing their power. That's the value of DIY spaces, I don't think that always happens at typical entertainment venue.
DDZ: That sounds like an incredible experience! I love the way that you phrased that, "harnessing their power." How do you feel your music and your other creative endeavors have allowed you to harness your own personal power?
AB: Well, music allows me to speak my mind. It's particularly useful when I'm feeling angry or frustrated. I've been writing a lot lately!
I just finished writing a song called "Reign of Fear," it's about the president elect. His popularity seems to be fueled by xenophobia. I played the song a few times and I can feel my audience connecting to it.
Punk helped me harness my personal power. It helped me understand the power of community. Art, music, and creative expression allow you to find common ground with other people. A strong community can achieve just about anything.
DDZ: We definitely need songs like this right now. Can you tell me more about what your songwriting process is like? Was writing songs for your solo record different from writing for The Bags or any of the other bands you've been involved with?
AB: Sorry, for the delay. I'm participating in the Million Women's March in DC this morning.
I didn't write much for The Bags, maybe 4 songs in three years. My rhythm guitarist was a prolific songwriter, so there was little incentive for the rest of us to write.
I became more interested in writing in my early twenties. In my mid twenties I had a friend named Tim who had a band called The Victor Banana. He organized a songwriting club where members were given a week to write a song about a random subject. It was great practice and taught me that discipline and hard work are more conducive to success than talent.
In my thirties I won a songwriting contest and used the money to buy my first electric guitar.
I feel like I've been writing songs most of my adult life. I used to scribble lyrics on scraps of paper, or notebooks. Now I use iPhone notes to jot down lyric ideas and GarageBand to work out the music.
DDZ: Thanks for the insight into your creative process and songwriting history! Out of curiosity, what was the first guitar you bought?
AB: My first electric guitar was a Fender Stratocaster that I have since passed down to my stepdaughter.
DDZ: I was at the sister march in LA. How was your experience in D.C.?
AB: The march in DC was wonderful! There was a sea of people. It's probably the biggest march I've ever been in. It was thrilling to see the turnout, also frightening because there were literally times when you could barely move in any direction. We were trying to march along the designated route but we came to a complete standstill, there was no space to move, it was walk-to-walk humans. After a while, we started walking in a different direction and we walked into a huge river of chanting marchers. They were not on the designated march route but had taken to the streets on their own. We joined them. That river of people was like the Amazon. If you looked up the side streets, you'd see people from either direction coming in to join us. It was truly thrilling!
When we shouted, "This is what democracy looks like!" our voices resonated together and we knew the words were true with every fiber of our being.
DDZ: I'm happy that you, and so many other participants, had such a meaningful experience. Can you tell me more about the role that activism has played in your life? Do you have any advice or ideas for anyone who may be looking to get involved in promoting positive change in their communities and across the country?
AB: It's interesting, when I think about my political development, I realized that it all started when I was a little kid. Growing up in an abusive household where my father ruled with an iron fist, I have memories of feeling a rush of excitement when any woman in my life challenged his authority. Challenging the patriarch turned into challenging the patriarchy. I became a feminist before knowing that the term existed.
Later, punk taught me the strength of community, it showed me that I could make a difference.
I think activism has helped me to feel that I am a driver rather than a passenger in life because when you're active in creating change, you feel powerful. Activism is often seen as doing things for others but it's also a gift that we give to ourselves. I don't exactly know why but fighting to help someone else has always made me feel braver and stronger than if I was just trying to fight for my own welfare.
For those looking to get involved, now is the perfect time to do it! This might be a good place to start: https://www.womensmarch.com/100/
We can't all march everyday, but we can have conversations, write letters, make phone calls and slowly make the changes we want to see.
DDZ: That's so rad that you've taken the same courage and strength that it took to survive an abusive home and used it in your work as an activist. The personal truly is political. Thanks for the resource! You're right, there are a lot of actions we can take to make a difference.
Where do you see yourself going from here creatively, after this album? Are you going to continue to focus on music, write another book, create something entirely new?
AB: I'm really enjoying performing with my band, The Sissy Bears, so I plan to do that for a little while. We just recorded a four song EP that will come out on the Don Giovanni label. We previewed one of the songs, "Reign of Fear" on Inauguration Day.
I don't make long-term creative plans. The only thing I plan is to make space to have a balanced life, that means making time to do the things I have to do without neglecting the things I love to do.
DDZ: Awesome! I'm looking forward to hearing the EP. Ok I've got a closing question for you: what keeps you inspired and astonished you as a creator?
AB: Oddly, frustration motivates me to create. I don't know that I could call it inspiration. Most of the time I write because doing so allows me to express anger or sadness. I am motivated as hell right now!
*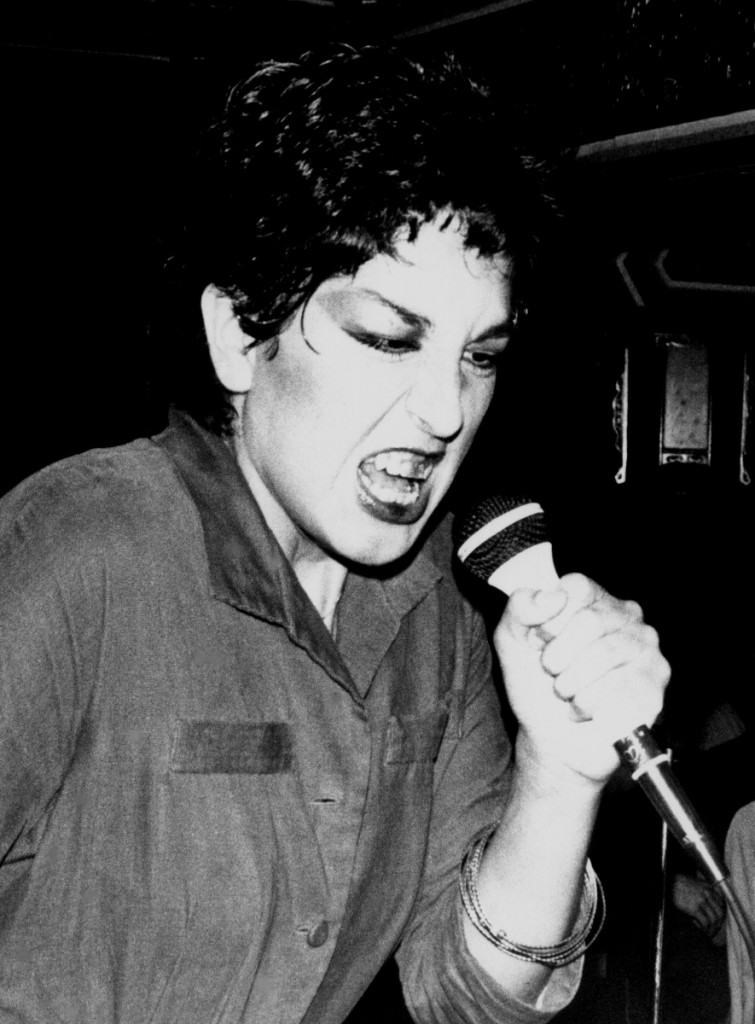 Alice Bag is a punk rock singer, musician, author, educator and feminist archivist. Alice was lead singer and co-founder of The Bags, one of the first wave of punk bands to form in the mid-1970's in Los Angeles, CA.
Her first book, Violence Girl, East LA Rage to Hollywood Stage is the story of her upbringing in East LA, her eventual migration to Hollywood and the euphoria and aftermath of the first punk wave. Violence Girl reveals how domestic abuse fueled her desire for female empowerment and sheds a new perspective on the origin of hardcore, a style most often associated with white suburban males.
An outspoken activist, feminist and a self-proclaimed troublemaker, Alice has remained active in music since the late 1970's and published her second book, Pipe Bomb for the Soul in 2015. The ongoing influence of Alice's style can be seen in the traveling Smithsonian exhibition, American Sabor. She has been profiled by PBS, AARP and has been an invited speaker at colleges including Stanford, Wellesley and USC. Her memoir, Violence Girl, is now required reading in gender and musicology courses throughout the country.
Friday, February 17th 2017