Presenting the 4th installment of our reading series, "VOX & Voices."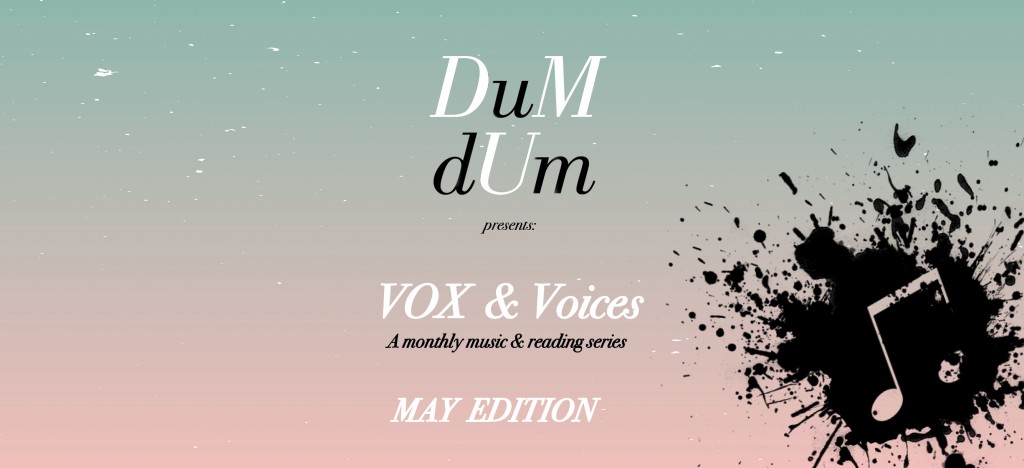 The idea's simple: each month, DUM DUM Zine will give you 3 readers and 1 killer acoustic musical act on the charming patio of Stories Books & Cafe. Join us every 2nd Friday of the month!
/// V O X ///
Special musical comedy by ♥ Skye Snell ♥
Skye has been producing goofy ass riot grrrl inspired punk music as Mako Fury for 2 years and switched gears into adding jokes to be a musical comedy performer a few months back. They hope to single handedly end transmisogyny forever! Or at least reduce it a little.
/// V O I C E S ///
Readings by:
Erin Mizrahi (Ph.D. Comparative Literature USC, "Uncut Writing")
Rous Quezad (Managing Editor of DUM DUM Zine)
Zoë Ruiz (Writ Large Press, Salon, The Rumpus)
Get DUM with LITERARY PRIZES by DUM DUM Zine Social Media Editor Yan Dick Jones! Come out, drink fizzy water with us and ask about submissions.
*
Friday, May 13 2016