Welcome back to DUM DUM Zine's Text Message Interviews! You'll get 'em once a month in concordance with our "VOX & Voices" reading series. This month we interview Janice Lee: editor of the #RECURRENT Series, Assistant Editor at Fanzine, Executive Editor of Entropy, and CEO/Founder of POTG Design.

Janice will be joining the troupe of DUM DUM Zine's 7 bands and 7 readers at our Official Echo Park Rising Showcase on August 20th. Read up on our text message exchange between Janice and DUM Managing Editor Rosa Quezada wherein they text back and forth in between summer road trips along the coast of California. #GetDUM in advance of our reading on the charming patio of Stories Books & Café! See the full lineup and RSVP here.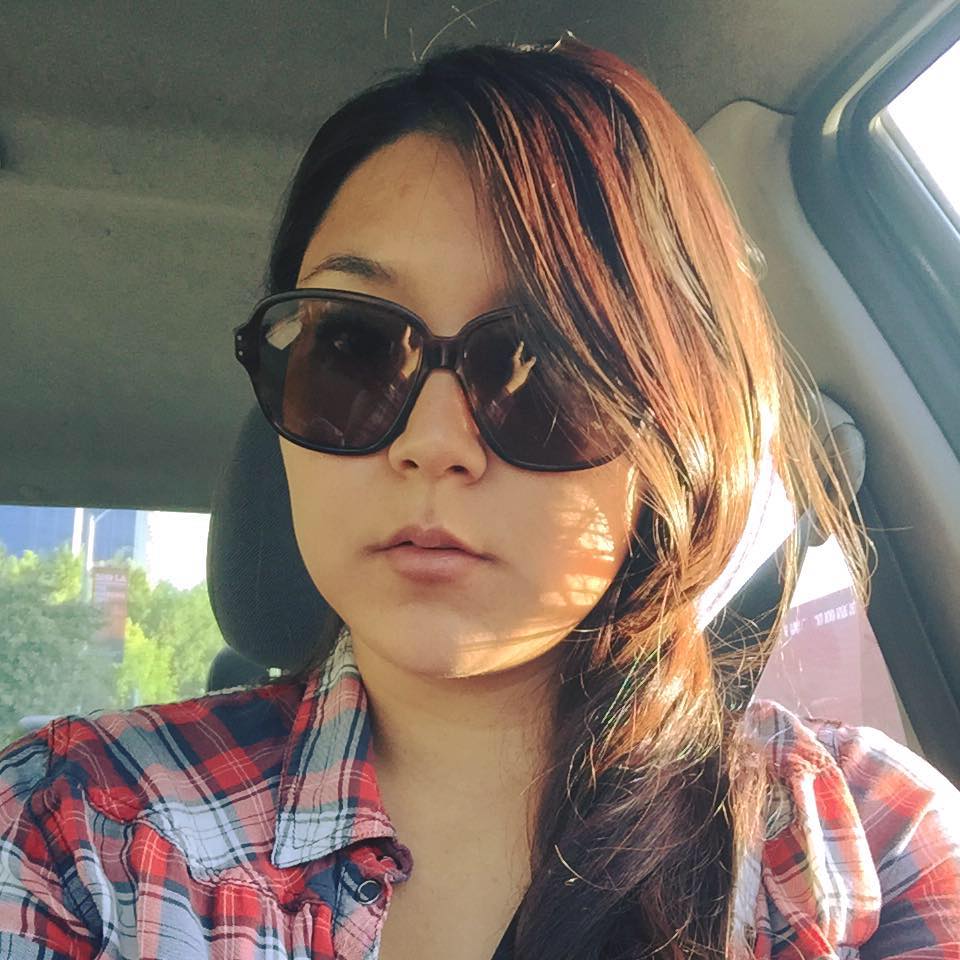 DUM DUM Zine (DD): Hey Janice! It's Rose. Let's get this rolling: what are 3 images that are currently inspiring to you?
Janice Lee (JL): Yeah!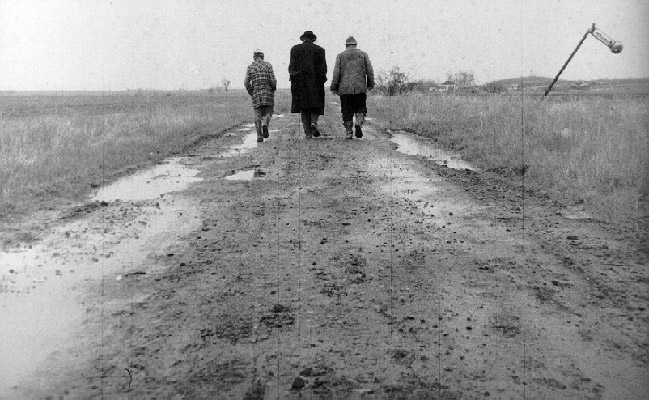 1st is from satantango.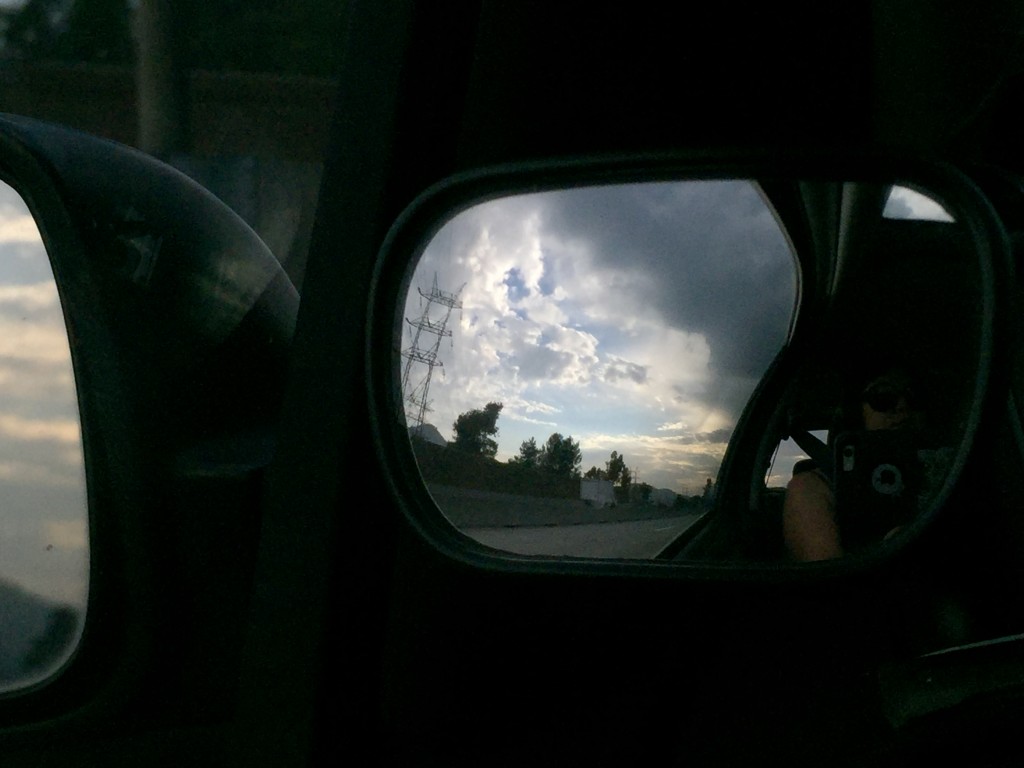 2nd is me.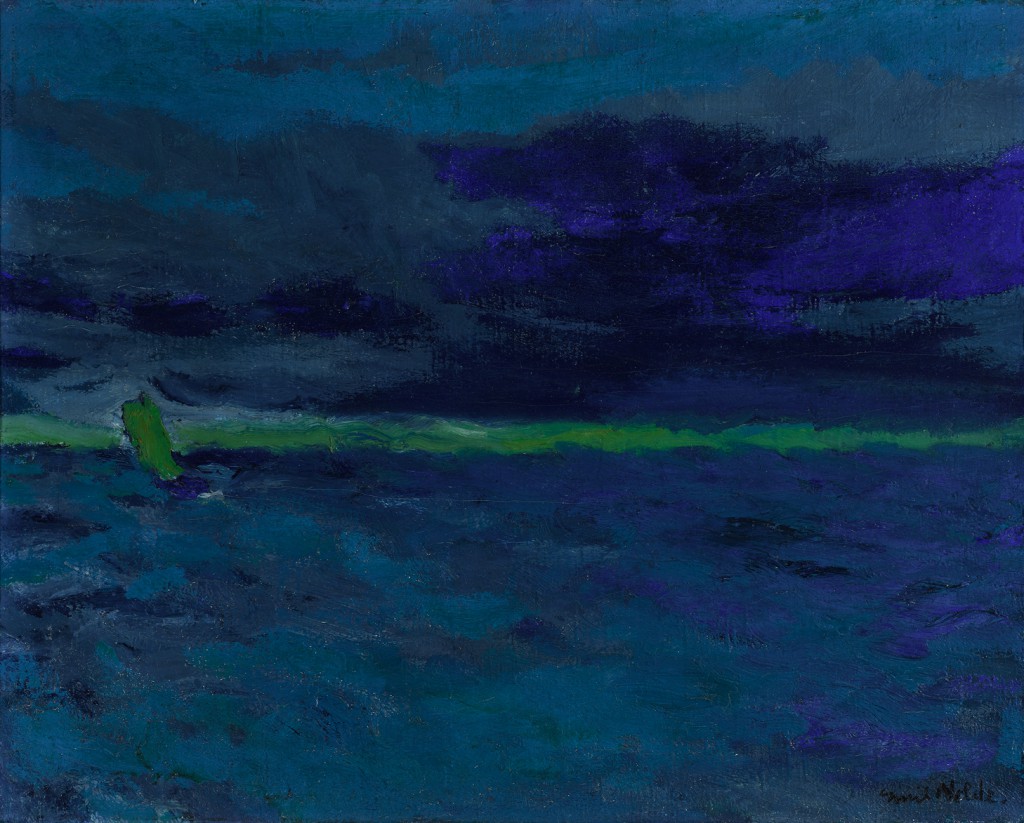 last one is Emil nolde
DD: Yes! These are all moody/mysterious. Reminds me of cloudy days like today. Rearview pics are a recurring theme I've noticed on your Facebook!
What intrigues you about capturing movement like that? Do you spend a lot of time in the car like the rest of us?
JL: yes! I have this blind spot mirror in my car that I inherited from uncle. he was really eccentric but also a genius and because he biked a lot has a rear view mirror attached to his hat that he wore even when he walking. the mirror's view intrigues me because it gives an angle I can't see and of a perspective that is behind me. it's a receding view that is best seen in movement but also through a medium. plus, yes, I spend tons of time in the car. I'm always driving.
DD: The Los Angeles quandary: always in transit, always in a car. Two things intrigued me about your answer.
1) The act of looking back at something through a lens, and by extension, remembering and memory. It reminds of some of your recent books, Reconsolidation and The Sky Isn't Blue.
2) Moving vehicles. Last week when we saw each other, you, Zach and Michael were on the eve of a trip for CCM. How did that come about and what were some highlights?
JL:  yea absolutely.
1) I'm interested in how memory manifests from different perspectives, different vantage points. how the experience and memory of a place can be drastically different depending on angle or point of view.
2) the trip came about mostly because we wanted to hang out and do something semi spontaneous, but also Michael are I both workaholics and needed a little bit of a break. the trip was great! we drove up the pch through Cayucos and big sur. visiting the Henry miller library was really great. also the sea lions in Santa Cruz.
DD: Any cool photos on your trip that were inspiring?
JL: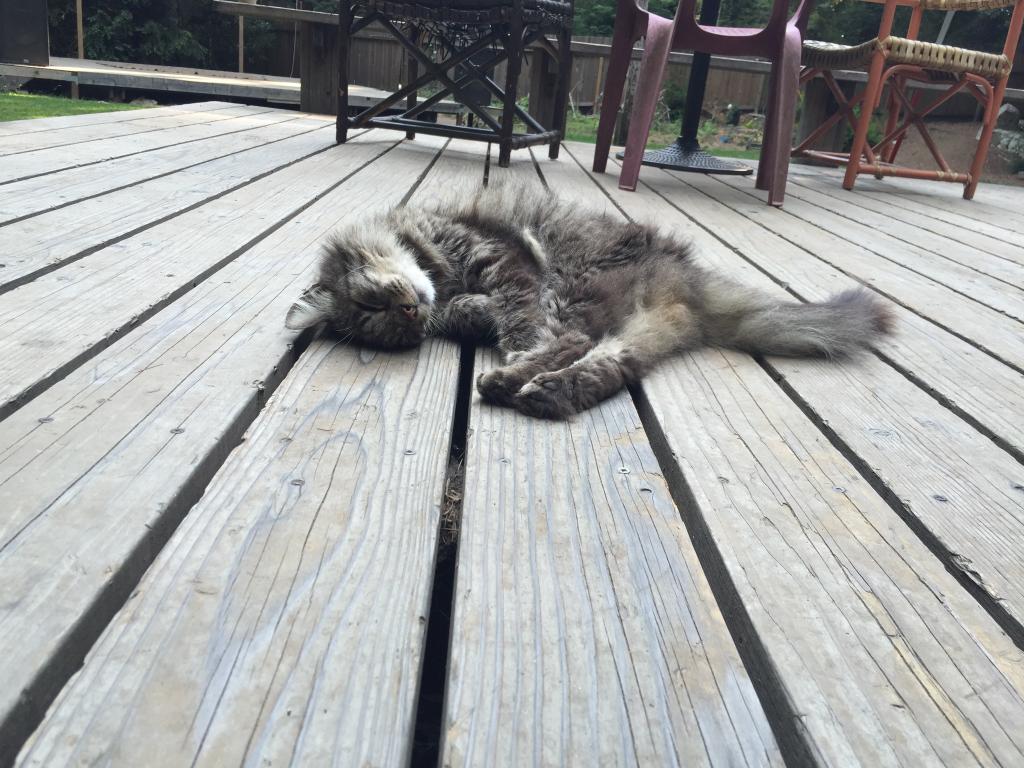 this cat at the Henry Miller library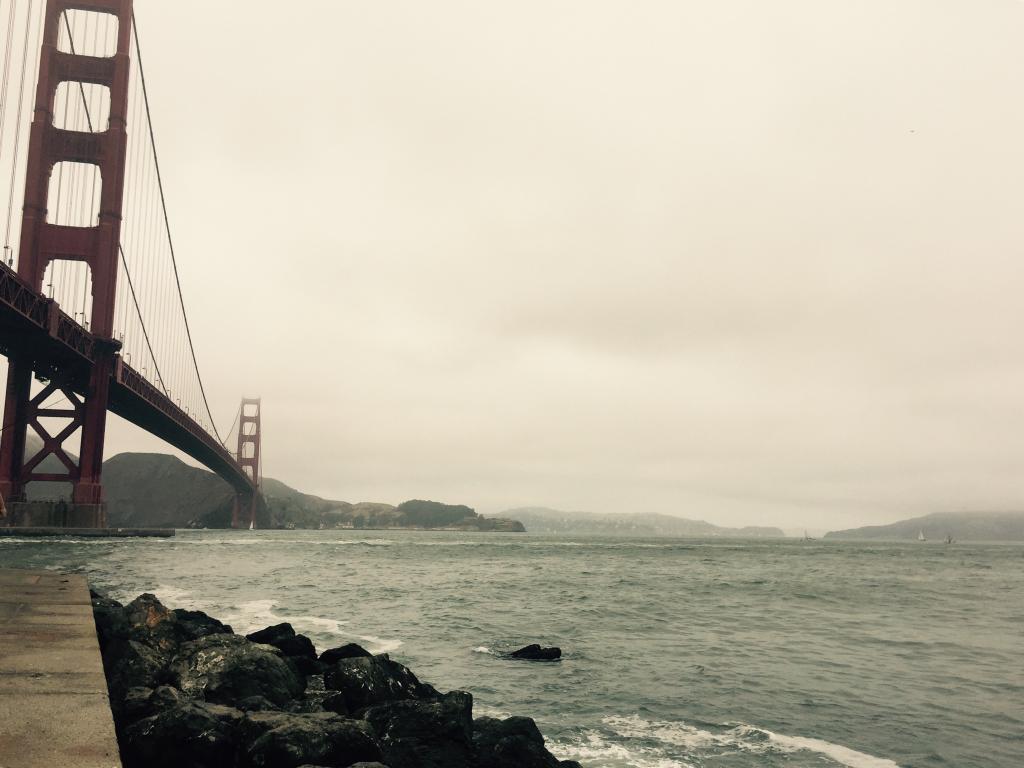 the view from fort point. it was my mothers birthday and her ashes are in sf bay.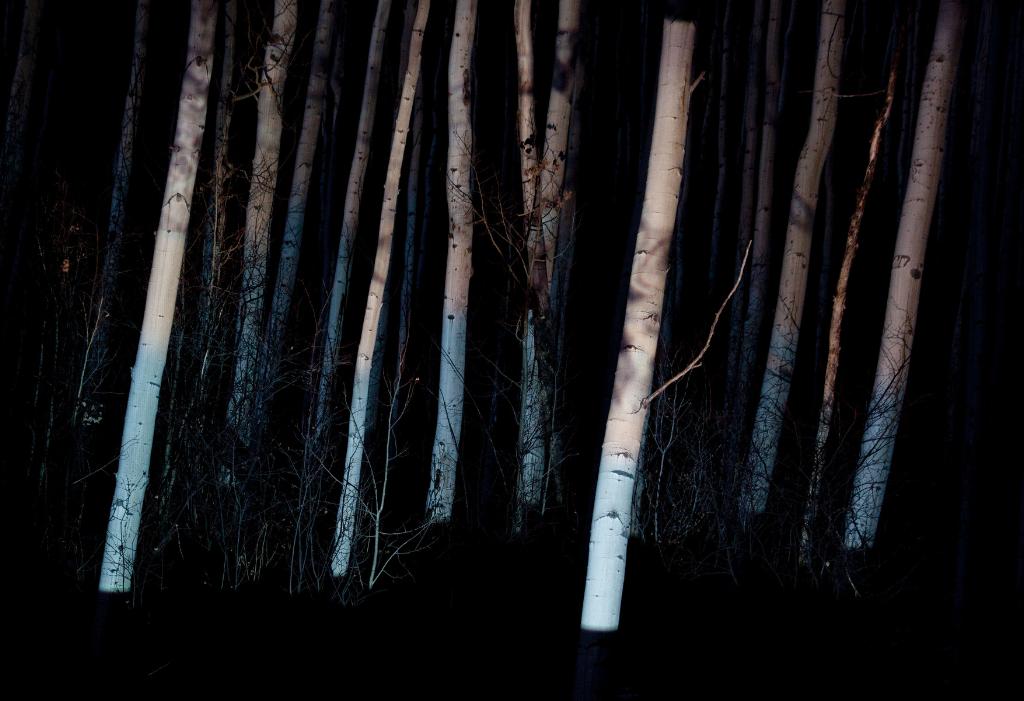 and this amazing piece by artist Dan Cassidy. we visited Linda Michel-Cassidy and Dan at their houseboat in Sausalito and stayed in their art studio where I saw this and it blew me away.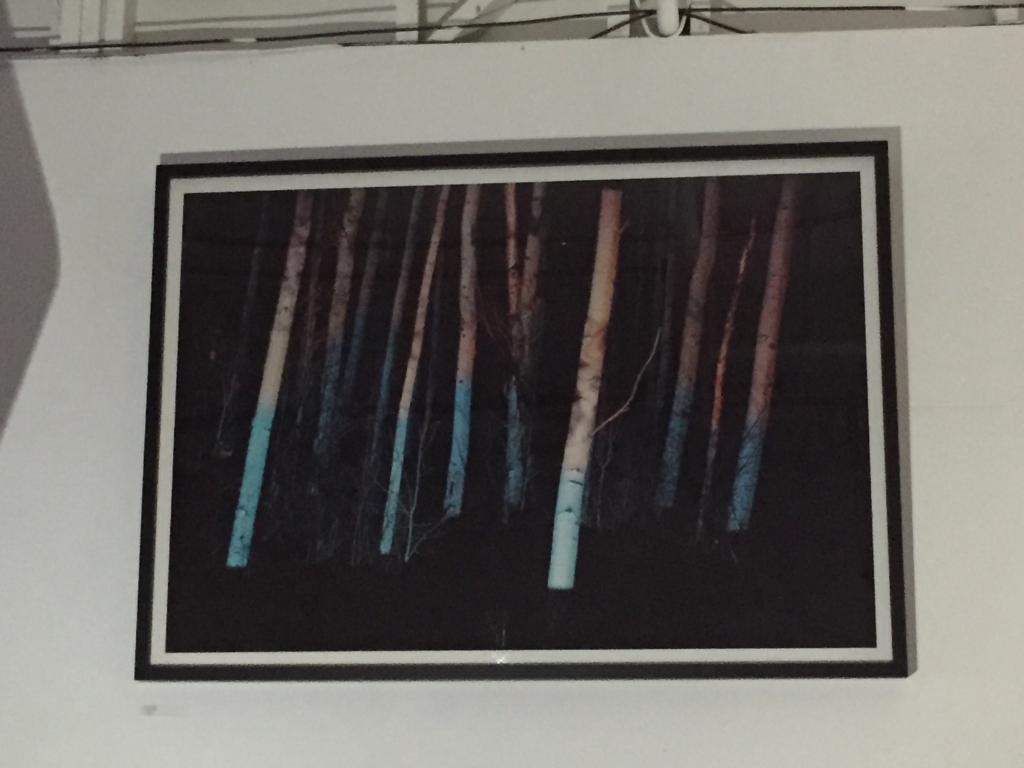 this is what I actually saw in the studio. the prev image is pulled from his website
DD: Amazing. That Cassidy piece almost looks like a photograph. Is it a painting?
JL: it's a photograph!
DD: Your photos are great. Like I mentioned previously about the rearview pics, you have an eye for some interesting point of views. The image of the bay and the bridge off to the side is so in the moment. It translates your experience.
Literary-wise I'm thinking of some of the images in The Sky Isn't Blue, the details of the moments you describe. It really takes the reader into the experience. The Salton sea passages for example really did it for me. I read most of that book on a plane from Chicago to LA while drinking whiskey after a much-needed breakup. It was the most perfect thing at 45,000 feet. So, thanks.
(did you take the cat photo or was that Michael? Great angle)
JL: thanks
we both took photos of the car. we both liked his attitude and how comfortable he looked in that pose.
am actually in the Bay Area again. :p
DD: Nice! And yay, I'm in Santa Barbara currently! What's happening in the Bay?
JL: had a reading Sausalito last night.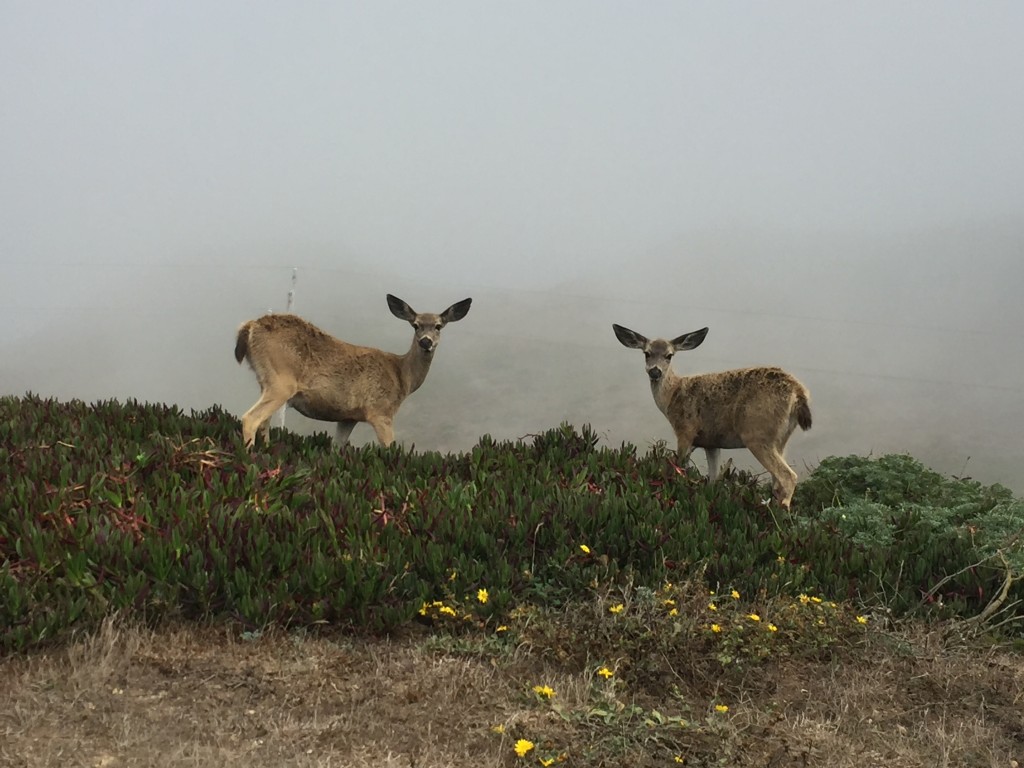 today we went to Muir Woods and point reyes
DD: Whoa, deer caught in the headlights! Almost symmetrical. This is my current nature view. Yours seems just as intoxicatingly beautiful too!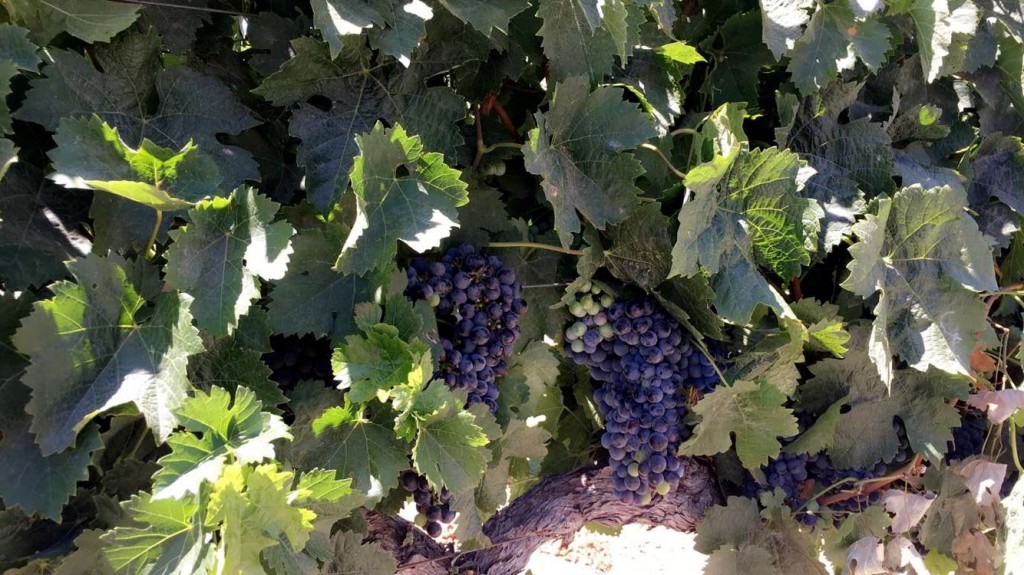 DD: Ok, back to questions: did you read from The Sky Isn't Blue or pieces from your new manuscript? I read the piece you shared on FB and loved it. Is the dog in the piece inspired by any one particular Moosh?
JL: I read from The Sky Isn't Blue. and oh thanks! and not any particular dog no, but definitely inspired in part by my relationship with both mooshes. beautiful!
DD: Back in LA! Are you? Seems way hotter and more uncomfortable here than the Central coast. More strikingly real, I suppose. How was the road? Any cool finds? I found a dog that looked like a lion and some 90s pop CDs at a goodwill. Good stuff.
JL: yes back in LA and back to work today. ugh mondays. :/
strangely, on the drive back down we stopped at the h&m outlet and went shopping.
a dog that looks like a lion! how wonderful! i actually love the new lion emoj

DD: Tell me more about your work in progress, Imagine A Death. 
JL: starting this novel was sort of a big deal for me because for me it marked the end of a really long (almost two year period) writer's block. I know it's strange, my friends make fun of me too since I've had two books come out and essays and such. but the thing is, The Sky Isn't Blue for me was a prompt to combat my inability to write and was therapeutic for me. Reconsolidation, I wrote five years ago and just happened to be released recently. and most of the essays I've published have dealt with these same issues of emotional struggle and the inability to access language the way I used to be able to. for example, after my mom died, I lost the ability to draw artistically. also, all of that was nonfiction, which was already a new area for me. it's been strange to be that vulnerable and honest in my writing.
anyways, I had been thinking about this novel project during that entire time, and the idea kept changing, but I wasn't quite ready to enter into that space. I knew it was going to require me to delve into a space that I couldn't straddle easily. when I worked on Damnation, for example, it changed the lens with which I was viewing the entire world for awhile. for me, working on a novel or work of fiction is all-consuming, I have to occupy the world and mindset and psychology of the work, which changes me and how I exist in this world, since I can't leave this world completely. it's hard not to relate everything that's happening to it. when I was visiting Brenda Iijima in New York, I met her cat Mr. Bungie who was really the creature who oddly really jumpstarted the novel. I drove out to Joshua Tree a couple of weeks later and churned out the first few chapters of the novel and have been working on it consistently. It feels good to be back in the groove of writing, to be able to be obsessed with something again, to have something to fixate my energy on, and also to be able to stop whining about not being able to write.
DD: In what ways is it similar or different as a whole from your recent books? (All of which are so different than Kerotakis!)
JL: the novel itself is different stylistically. I'm influenced a lot by the trajectory of laszlo krasznahorkai's long sentences. it's sort of apocalyptic and about an emptying city, but the novel centers around a few core characters in this city. also, there are cats, wildfires, rain, things falling from the sky, and pigeons.
DD: I love the concept of the long sentences. I definitely noticed that when I read the excerpt on Entropy. Just in that stylistic quality it's already different from The Sky Isn't Blue. I hadn't read you the way I did when I read The Sky.. It was very refreshing and necessary to digest some of those sentences they way you intended to write them. I just looked back and saw that I had underlined a bunch of stuff:
"writing a space is about feeling"
"it's about trying and failing"
"in a way, all spaces are about memory"
"to see what is imagined differently"
Are you taking yourself to a different space to continue writing Imagine a Death?
JL: I'm not writing in spaces as such anymore but the spaces still linger. and I probably won't publish more excerpts for awhile, I'm wanting to more fully immerse in the book for a bit.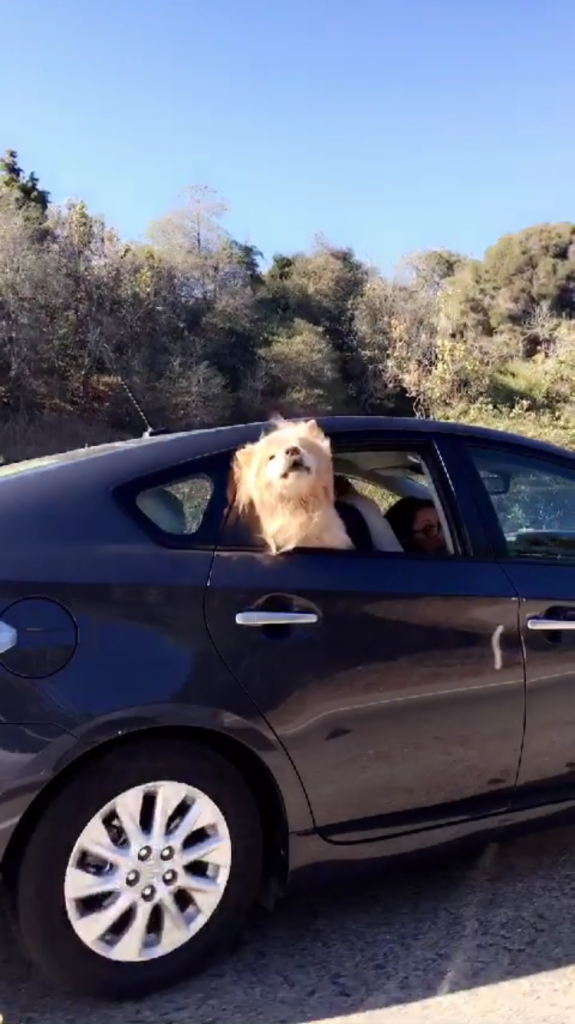 DD: Cute/scary lion dog
JL: oh I love the lion dog!
DD: Aaaaaand final question we've asked everyone who's read at VOX & Voices this year: what inspires and astonishes you as a creator?
JL: as a creator, everything. the world. the sky. breath. my mooshes. love. I try to observe and feel as much as I can. exist as much as I can.
*
Janice Lee is the author of KEROTAKIS (Dog Horn Press, 2010), Daughter (Jaded Ibis, 2011), Damnation (Penny-Ante Editions, 2013), Reconsolidation (Penny-Ante Editions, 2015), and The Sky Isn't Blue (Civil Coping Mechanisms, 2016). She is Editor of the #RECURRENT Series, Assistant Editor at Fanzine, Executive Editor of Entropy, and CEO/Founder of POTG Design.
Thursday, August 18 2016