"VOX & Voices" returns in 2017 with some amazing additions and collabs!

You know the drill…every month in 2016, we gave you 3 readers and 1 band on the charming patio of Stories BooksandCafe. At Echo Park Rising we got LIT with 7 BANDS and 7 READERS!
For our 2017 Kickoff show, we give you a spinoff in collaboration with Beating Lights…3 BANDS and 3 READERS going toe-to-toe in our first show of the year.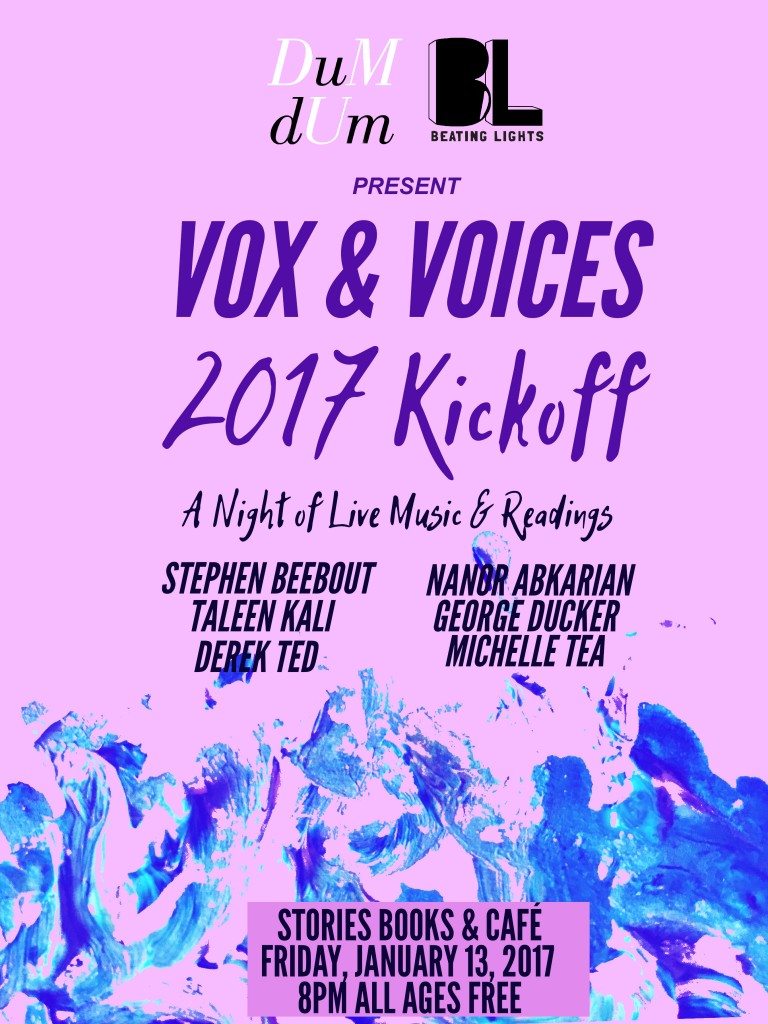 /// V O X ///
Special acoustic sets by:
+ Derek Ted +
+ Taleen Kali +
+ Stephen Beebout +
/// V O I C E S ///
Readings by:
George Ducker
Michelle Tea
TBA!
Get DUM with LITERARY PRIZES by DUM DUM Zine Social Media Editor Ian Dick Jones! Come out, suck on some Dum Dum Pops and ask about submissions.
Beating Lights is a community of music enthusiasts and artists working together to produce purposeful events and content. Run by Shabnam Ferdowsi, BL is about bringing together good people, good music and good vibes within any kind of space.